Hello everyone, happy Spring!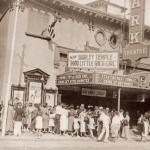 After 15 years of producing free theatre & music in Inwood Hill Park Peninsula, I'm frequently asked what drives my interest in continuing on this journey . . .
I was the subject of a live LA Talk Radio interview Sunday evening March 16, 2014. The link is below.
If you want to jump past some of the old Boston Bean-Town Working Class Bio chat – it does, particularly towards the end, sum-up in a informal yet very public way, what compelled me to create Moose Hall Theatre Company / Inwood Shakespeare Festival, some of the energies that keep it going and my philosophy as to its meaning and purpose. (Also the origin of the Moose Hall name!)
"Ted Minos, of Everett MA. Joins the Jack Marino Warriorfilmmaker show on LA TALK RADIO. Ted is the Founder/Producing Artistic Director of Moose Hall Theatre Company (MHTC) and the Inwood Shakespeare Festival (ISF), has been a professional actor in NYC for over 30 years."
http://www.latalkradio.com/archives/Marino-031614.mp3