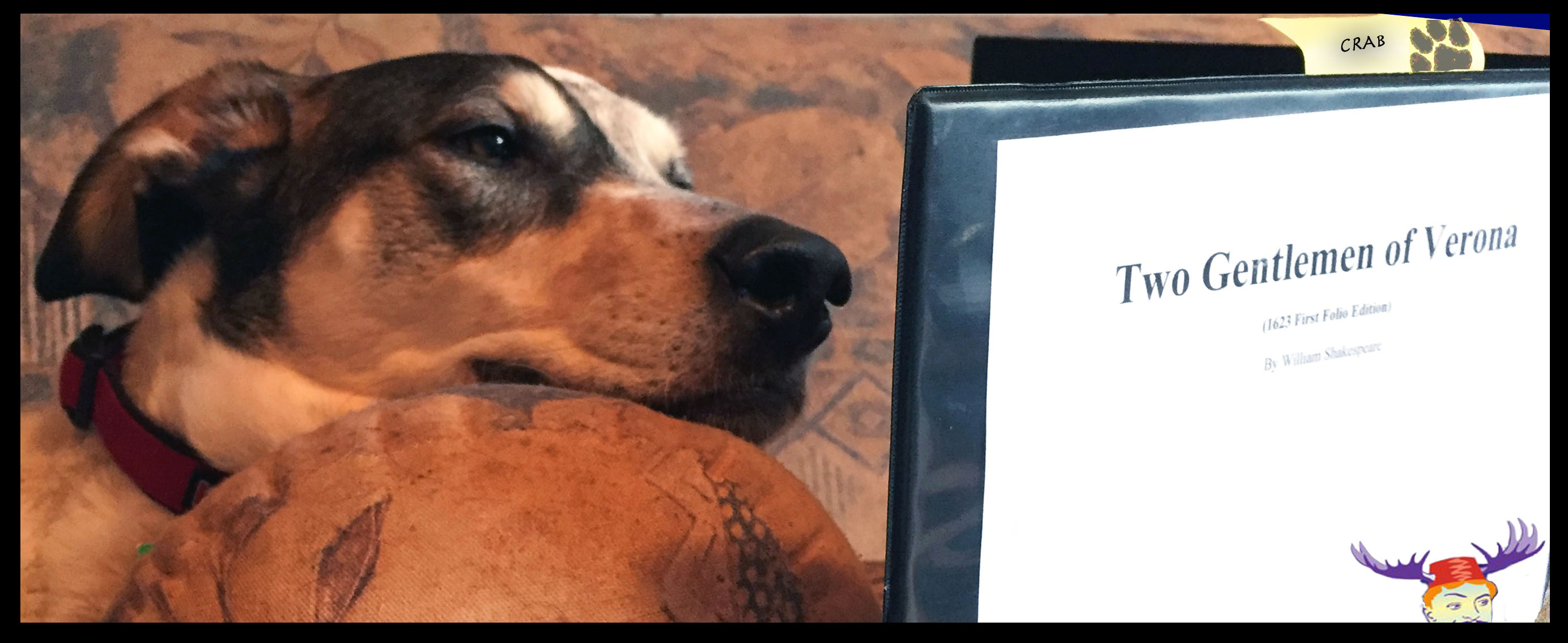 . . . Doc Holliday is getting a leg-up on his role . . .
"Startin' early to get the hang of first folio spellings!  TWO GENTLEMEN OF VERONA – Callbacks tomorrow.
Grrreat talent coming in . . . but the role of CRAB is NOT up for grrrrrrrabs!    – Doc Holliday, Canis lupus familiaris, actor.
InwoodShakes-Bring a blanket (& a bone) And We'll See You There! ™" www.inwoodshakespearefestival.com