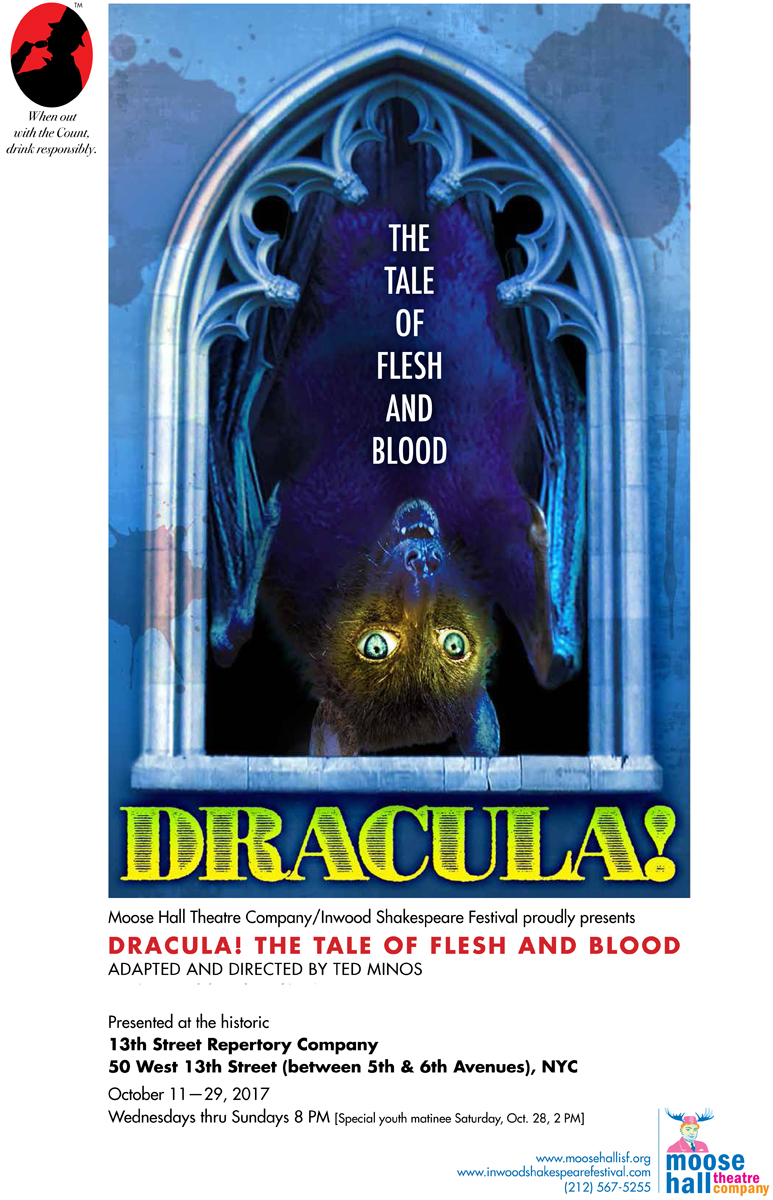 We need you to help us Mount-The-Count for our 2017 production of DRACULA! THE TASTE OF FLESH & BLOOD adapted from Bram Stoker's classic novel and keep this vital theatre company un-dead!
Moose Hall Theatre Company's Inwood Shakespeare Festival has been a vital, groundbreaking theatrical force in Northernmost Manhattan for 17 years.
With our production of DRACULA! THE TASTE OF FLESH & BLOOD we are bringing this historic gothic-horror to a historic theatrical venue, the 13th Street Repertory Company, 50 West 13th St., NYC. this October 11-29, Wednesdays thru Sundays, 8:00 PM.
You can be part of this theatrical history by helping us share our quality and unique vision of culturally diverse, cutting-edge productions with the greater New York Area.
We're asking for $10,000 in donations that will go towards, artists, rehearsal rooms, venue costs, costumes, set, lighting, video, puppets, original music, insurance, transportation and our brilliant production team.
Be a part of theatrical history and go to the Indiegogo  HELP US MOUNT-THE-COUNT andkeep Moose Hall Theatre Company / Inwood Shakespeare Festival "Un-dead" well, and thriving!