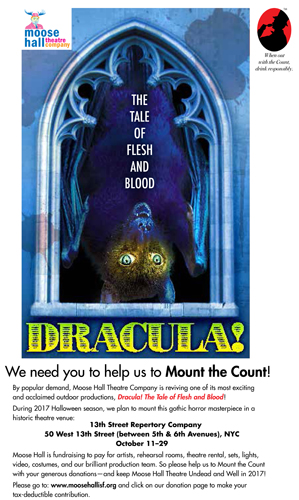 6/11/17 – 121 days to DRACULA, The Tale of Flesh & Blood!
THANK YOU to this week's Mount-The-Count BACKERS . . . (Every Little-Bite helps!)
The Count's IMMORTAL gratitude extends to, Sipei Fang, Steven Ungar, Janis Ansley-Ungar, Kristin Price-Wilson, James Hamilton and Anonymous! YOU can earn eternal thanks, join them and . . .