ACTOR / DIRECTOR / PRODUCER / PLAYWRIGHT:

Ted [for Ted Williams, may he rest in peace], is a native of Boston raised in Everett, Massachusetts and a 32-year resident of Inwood, NYC. He is an actor, director, producer, writer and founder/producing artistic director of Moose Hall Theatre Company / Inwood Shakespeare Festival. 
As an actor, Ted has appeared for ISF as Othello in Othello, Andrew Aguecheek in Twelfth Night, Macbeth in Macbeth, Richard III in Richard III as  Felton & Bicarat in The Three Musketeers and Pierre Gringoire in The Hunchback of Notre-Dame. Other stage work includes the title role in Hamlet at Expanded Arts; Oscar & Willey in Mary Gallagher's ¿De Donde? with John Ortiz & Betty Miller at New York Shakespeare Festival's Public Theatre (Joseph Papp Producer) and Cincinnati Playhouse in The Park; Chinatown in Bruce King's Dustoff  with  Dan Lauria & Walt Willy at Westside Mainstage; Antonio in Eduardo Machado's Eye of the Hurricane at New Dramatist's and in the staged-reading of Ecstasy The Paths of Sancticy directed by Eduardo Machado; Mowbray & Carlisle in Richard II at Ensemble Studio Theatre, Lawrence in Home Free, at Roundabout Theatre Stage II and many others. He has performed television roles on Miami Vice, All My Children, Another World, Late Night with Conan O'Brien,  and Saturday Night Live.
As a director, Ted has directed 27 productions for ISF  including over one third of the Shakespeare Cannon. Most recently Dracula! The Tale of Flesh and Blood for Moose Hall Theatre Company at 13th Street Repertory Company NYC. Producer of 35 professional mainstage productions including ISF Free Opera in the Park's La Boheme & Don Pasquale (& His Trophy Wife) and 13 years of Free Children's Concerts. He has written eleven adaptations from classical literature and four original plays for the outdoor public venue. Ted is one of the first honorees to receive the UPTOWN ARTS STROLL AWARD for his contributions to the arts and efforts to bring excellent programming in uptown Manhattan, among and expanding line of uptown artists including Tony Award Winner, Lin-Manuel Miranda and Pulitzer-prize winning playwright Quiara Alegria Hudes.
Member of AEA, SAG-AFTRA. AEA Certified Teaching Artist, Public Schools.
AUDIO BIO – LA TALK RADIO – BOSTON ROOTS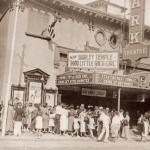 After 17 years of producing free theatre & music in Inwood Hill Park Peninsula, I'm frequently asked what drove my interest in beginning that journey. I was the subject of a live LA Talk Radio interview Sunday evening March 16, 2014. The link is below.
If you want to jump past some of the old Boston Bean-Town Working Class Bio chat – it does, particularly towards the end, sum-up in a informal yet very public way, what compelled me to create Moose Hall Theatre Company / Inwood Shakespeare Festival, some of the energies that keep it going and my philosophy as to its meaning and purpose. (Also the origin of the Moose Hall name!)
"Ted Minos, of Everett MA. Joins the Jack Marino Warriorfilmmaker show on LA TALK RADIO. Ted is the Founder/Producing Artistic Director of Moose Hall Theatre Company (MHTC) and the Inwood Shakespeare Festival (ISF), has been a professional actor in NYC for over 30 years."